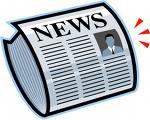 BISD's District Educational Improvement Committee met on January 21, 2016 to discuss two viable calendar options for the 2016-2017 school year.
Both calendars include the following attributes:
Minimum of 75,600 instructional minutes for students

187 teacher days

5 teacher workdays before the first day of school

Holidays– Labor Day, Martin L. King, Jr. Day, Good Friday and Memorial Day

Thanksgiving Break – (Varies)

Winter Break – December 19- 30

Spring Break – March 13-17

Last day of school for students- May 31
The major differences between the two calendars are the number of days offered for the Thanksgiving Break and the last day of school for teachers. Draft A allows for all students and teachers to be off the full-week during the Thanksgiving break and establishes the last day for teachers as Friday, June 2. Draft B allows for all students and teachers to be off Wednesday through Friday of that week and establishes the last day for teachers as Thursday, June 1.

Please access the link below to participate in the selection of the 2016-2017 school calendar.
---
Click here for more information on how to become a valued volunteer in Buffalo ISD.
---
Did you know that Buffalo ISD offers Parent Portal for parents and students:
Highlights Include:
Assignments

:

View your child's upcoming incomplete or missing assignments as well as past assignments, including due dates and grades received.

Alerts

:

Create a customized 'alert event' that will prompt an email or text message notification for attendance or grade activities.

Manage multiple students:

You only need one account to manage multiple students, regardless of the school. This feature allows you to add additional students to your account.

My settings

:

Manage your account, including updating passwords and email addresses.

Grades

:

View a summary of student averages from each report card period for all classes.

Attendance

:

View a list of all non-present attendance events, such as absences and tardies, recorded during the school year.

Calendar

:

View non-present attendance events by date as well as a high-level description of any campus or District events entered by the school administrator.

Report card

:

This area will only be made available after report card pickup has been completed at the school.
New txConnect User?
If you need to create an account, click here
Have a New Student?
If you are new to the district and wish to enroll one or more students, please click here, or, login if you already have an account, then, complete the Online Student Enrollment process.
Forgot your User Name/Password?
If you need help recovering your user name/password, click here
---

BISD 2015-2016 School Calendar
---
Check out the Bison Beat!
----------------------------------------------------------------------
Click on the link below to see the
Texas School Accountabilty Dashboards
Texas School Accountability Dashboards
----------------------------------------------------------------------
to set up your free account and begin making payments online.